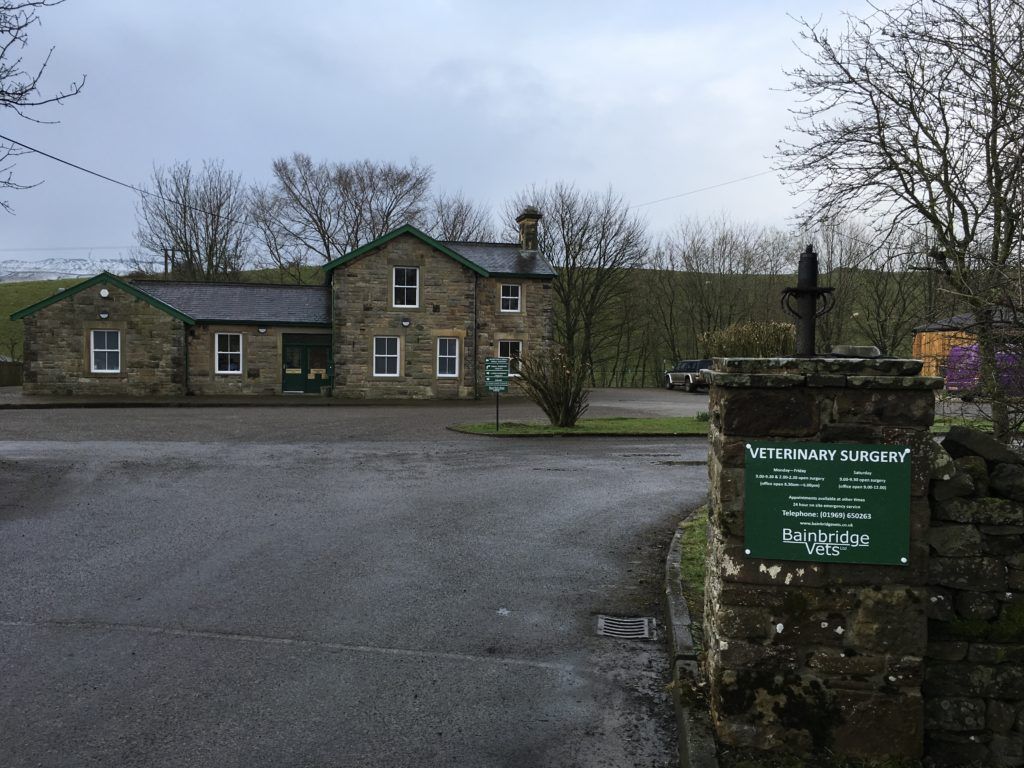 The Askrigg site is the main branch of Bainbridge Vets Ltd. The site is a former 1870's railway station and was sympathetically converted into a veterinary surgery in 2016.
The Askrigg site comprises of 2 spacious consulting rooms, our hospitalisation, diagnostic imaging and operating facilities. All the diagnostic imaging, surgery and hospitalisation of patients happens here. The 24 hour emergency service will usually operate out of Askrigg, but certain cases may be offered an OOH appointment in Leyburn.
At the Askrigg site we also have our large animal facilities that comprise of a purpose built large animal facility for lambing, large animal surgery, hospitalisation and post mortem. We have a dedicated large animal lab.