Bainbridge Vets offers a fantastic standard of first opinion veterinary care for all pets, of all sizes. We are fully equipped to offer the majority of medical and surgical interventions your pet may require.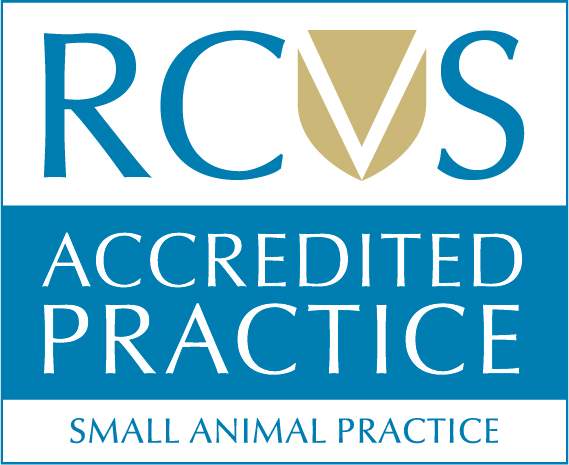 New Clients
We welcome new clients to the practice, whether new to the area or new to pet ownership. If you have any questions about joining us then please call, email or visit the practice.
We aim to work alongside our veterinary colleagues and kindly ask that you register your pet in advance of being seen. This enables us to contact your previous vets for a complete clinical history. This ensures that the vets know the history of the patient and therefore incompatible medicines are not mixed and tests are not repeated.
If you are on holiday and require emergency treatment please contact us at the surgery. If your pet is on medication please bring it with you to the surgery and inform us of your usual vets so we can contact them if needed.
Pets – Facilities
We have a powerful machine that allows comprehensive imaging studies of all sized animals. We have recently invested in a second anaesthetic machine with monitoring dedicated to the x-ray facilities.
We have just purchased a dedicated small animal ultrasound machine – this will allow further diagnostics to be carried out in the surgery and expand our offering from simple pregnancy diagnosis to full abdominal ultrasonography. We have a 12 lead ECG machine that will allow detailed investigation of the electrical activity of the heart at the surgery.
We have had a major upgrade in all soft tissue surgery kits and purchased an extensive range of orthopaedic equipment – we can now plate some bone fractures and carry out more major orthopaedic operations. A specialist ophthalmic kit has been purchased for delicate eye procedures. We have invested in ultrasonic instrument disinfection and a human quality vacuum autoclave.
In addition to the new ultrasonic dental scaler and hand instruments we have purchased an air driven dental unit. This allows us to do most things that you are used to experiencing at a dentist, including sectioning teeth and a comprehensive scale and polish. It also allows us to trim rabbits teeth without trauma. We now have full surgical kit available to allow surgical extractions.
Pets – Hospitalisation
We have hospital facilities at Bainbridge Vets. Animals are sometimes kept in for observation, intensive treatment or because they need intravenous fluid therapy.
Please note that animals kept in overnight will be visited as often as the duty vet deems necessary, but there will not be constant overnight supervision. Animals are monitored remotely using CCTV.
Pets – House Visits
It is always preferable to examine and treat sick animals at the surgery where we have the facilities and all the drugs we may need. If you are unable to get to the surgery then we can come to you, try to ring the surgery 9.00-10.00 to arrange an approximate time.
As a general rule – if it is possible to transport an emergency case it is always better bringing the animal in to the surgery. If the animal cannot be moved we will endeavour to attend, as quickly as we can. Calls are dealt with in priority order.
We realise that the end of a pet's life is a distressing time. Many owners prefer their animal to be put to sleep in its usual environment – and we are happy doing house visits, for this reason, on request.
Please note we do not have facilities for transportation of animals to the surgery and this remains the responsibility of the owner.
Surgery
We have facilities for all common, and some advanced surgical procedures that your pet is likely to need. We use modern, human standard anaesthetics and animals recover after surgery faster than they ever have. Routine neutering can be carried out at a mutually convenient day by appointment. The facilities are always available for emergencies: soft tissue, orthopaedic or reproductive. Some more complex operations (particularly complex orthopaedic injuries) may be referred to a specialist.
We know that your pet having a general anaesthetic can be a worrying time. All anaesthetics and surgical procedures do have an inherent degree of risk but we do all we can to minimise that. We have full anaesthetic monitoring (to a human standard) including ECG monitoring heart rate, pulse oximeter monitoring blood oxygen saturation, capnograph measuring the efficiency of breathing and blood pressure measurement.
General advice if your pet is coming in for a pre-planned operation:
They can have their tea the night before, but nothing to eat after 8pm
They can have access to water overnight, but take it away from your pet first thing in the morning
Please take your pet for a walk to empty it's bladder and bowels
Be at the surgery for 9am prompt.
Keep cats in overnight
Note rabbits and small animals do not require starvation and should have access to water and food at all times.
Medicine
Bainbridge Vets are able to undertake a number of investigations for common medical problems; sometimes your pet may have to stay in for a number of repeat samples over the day (certain tests for diabetes, liver problems or hormone imbalances).
We have added an extra bank of cages allowing us to hospitalise more than twice the previous number of in patients.
Recent additions to our equipment include:
ECG machine – for investigation of heart problems especially rhythm disturbances.
Ultrasound scanner – a dedicated machine for small animal abdominal scanning.
Blood pressure monitoring – vital for anaesthetic monitoring, but very useful in older cats where raised blood pressure can be associated with kidney problems in elderly cats.
Dentistry
All small animal dentistry is done under general anaesthetic. We have invested heavily in our equipment relating to small animal dentistry. We can offer most treatments that are available in small animal general practice.
Our equipment includes:
Air driven dental machine, allowing cutting of teeth and bone, polishing, trimming rabbit incisors and rinsing the mouth.
Ultrasonic scaler to remove tartar and plaque from teeth
Instruments for removing teeth from their sockets
Surgical kits for more extensive oral surgery including surgical removal of teeth (especially long rooted canines)
Dental radiography (x-ray) is available where required.
Weight Control
A fat pet is an unhealthy pet. We can come up with a plan to get your overweight pet to a healthy weight. Being overweight is not an innocuous thing – they are more at risk from arthritis, diabetes and heart problems. We have the big scales in reception that you are free to use whenever the surgery is open. Usually we start by discussing a target weight and a reduction in normal feed with a possible increase in exercise. If the pet is not losing weight after a month we can discuss using a prescription feed that is designed to reduce the calorie intake and keep your pet feeling full.
Microchipping
Microchipping is a safe and effective way of permanently identifying your pet. The pet is protected and identifiable for life – vets, the police, RSPCA and local authority dog wardens all carry microchip scanners. It's an excellent way of proving ownership of the animal and getting your pet reunited if it gets lost. It is also a legal requirement for dogs, and strongly recommended in cats. Please remember to keep your details up to date with the database if you move house or change your mobile phone number.
We only use iDENTICHIP brand microchips from Animalcare – they may be slightly more expensive than some of the cheap and cheerful variants, but we have full confidence in them. They don't move or fail and there is a robust database behind them to reunite you with your pet if it becomes lost (not always the case with cheap chips).
Laboratory Facilities
We can do basic blood test at the surgery that means a quick result the same day. More advanced tests are sent away to a specialist laboratory; with result generally reported the same day the sample is received.
We have facilities in house for looking at skin scrapes, hair pluck and blood smears. We can also do a comprehensive urine analysis including looking under the microscope for crystals and signs of infection.
Export of Pets including Pet Passports
All our vets are OVs (Official Veterinarians) and able to complete pet passports. Currently with Brexit negotiations underway the situation can change at short notice. Please keep up to date with any changing rules as the Bexit agreement comes into force. Our current advice is to ensure rabies boosters do not go over due.
We endeavour to send you a vaccine reminder in advance of the booster becoming due, but due to the unreliability of computers and the postal service reminders cannot be guaranteed. It remains the owner's responsibility to get boosters done on time.
The scheme is set up to protect the United Kingdom from rabies, if you are going to warmer areas you need to speak to us in advance as your pet will need some specific preventative measures against tropical parasitic diseases. It would be a reasonable protection to ensure your pet is protected against ticks and tapeworm even once this is not a requirement of the pet passport scheme. .
Pet Health Plans
We are really pleased to be able to offer our clients health plans for their pets in conjunction with a company called Denplan.
These plans let you cover the costs of vaccination, routine worm and flea treatment and gives many other discounts. You save money (there is a discount built in) and it allows you to pay a small, manageable amount every month by Direct Debit to save larger one-off bills when the pets vaccines become due.
It is vital that you realise that this IS NOT INSURANCE, think of these health plans as covering your pet for the routine care that insurance doesn't cover.
If you want any further information give us a call or pop in to one of the open surgeries. We have a leaflet that you can take away.
Pets – Insurance
Veterinary medicine has moved on a long way in recent times in terms of treatments and drugs available. The problem is that these interventions can get very expensive; it is always such a shame to have to put an animal to sleep that could have been mended, but the owner cannot afford treatment. For that reason we recommend that all pets are insured.
We are not allowed to give advice on specific policies, but we can give some general guidance.
You NEED a decent claim limit (minimum £5000)
You NEED to know if you have a fixed limit per year or if the limit is per condition per year
You NEED a 'for life' policy (one that goes on paying after a year)
You NEED to read the exclusions and small print
Beware cheap policies; they are often not worth the premium. Find a reputable company and get your pet insured when it is young, and keep the policy going. If you change companies any pre-existing conditions will be excluded.
Second Opinions
We are happy to provide second opinions on both small and large animal cases. It is absolutely vital that you contact us in advance and let us obtain a full history from your vet. If you just turn up at the surgery for a second opinion (and the animal doesn't require immediate first aid treatment) you will be turned away. The intention of a second opinion is for us to examine the animal and the results of any investigations and decide whether your vets plan seems appropriate for the case. After a second opinion you should go back to your own vet, the idea is not to take you on as a permanent client.
Referral
Bainbridge Vets can deal with the vast majority of patients in house, but there are occasions where you may be offered the chance of referral. We are not specialists and in complicated cases the input of a specialist can be valuable.